James Metcalfe's goal in the 78th minute to give Los Alamitos a 2-1 come-from-behind victory over Newport Harbor in a CIF SS Division 3 semifinal Saturday night at Los Alamitos High School.
The unseeded Griffins (17-6-3), making their first appearance in a division final since 2002, will take on No. 7 Quartz Hill for the Division 3 championship on Friday or Saturday. Quartz Hill defeated El Dorado 1-0 in the other semifinal Saturday.
The Griffins' 2002 team, which defeated Woodbridge in the title match, was led by Mike Munoz (a former player for the LA Galaxy and currently with the Galaxy coaching staff) and Jonathan Bornstein (played in the MLS for Chivas USA, and the Chicago Fire and a starting defender for the US National Team in the 2010 World Cup).
The 2023 Griffins found themselves down 1-0 at halftime. Los Al did have a couple early chances but Newport went ahead in 15th minute when James Evans took a cross from Marlon Cortes and knocked made it 1-0 lead.
But the Griffin defense stiffened and the offense eventually started putting passes together to get opportunities. Finally, in the 53rd minute attacker Demetrious Tanks scored from 20 yards out to tie the score.
Both teams played tough for the final 28 minutes and the game was in stoppage time when Griffin Enoc Gonzalez sent a cross to the box which was deflected, and knocked around a few times before Metcalfe secured it an put away the game winner.
As some consolation for the Sailors (14-5-6), reaching the semi-finals means they qualify for the CIF Southern California Regional Championships, which begin Feb. 28.
For more details read Lou Ponsi's story in the OC Register.
---
GIRLS WATER POLO: Griffins Get Home Game Tomorrow against Santa Margarita
The Los Al Girls Water Polo team will get a second chance at post season glory when they host Santa Margarita in the first round of the State CIF So Cal Regionals Division I Water Polo Championships.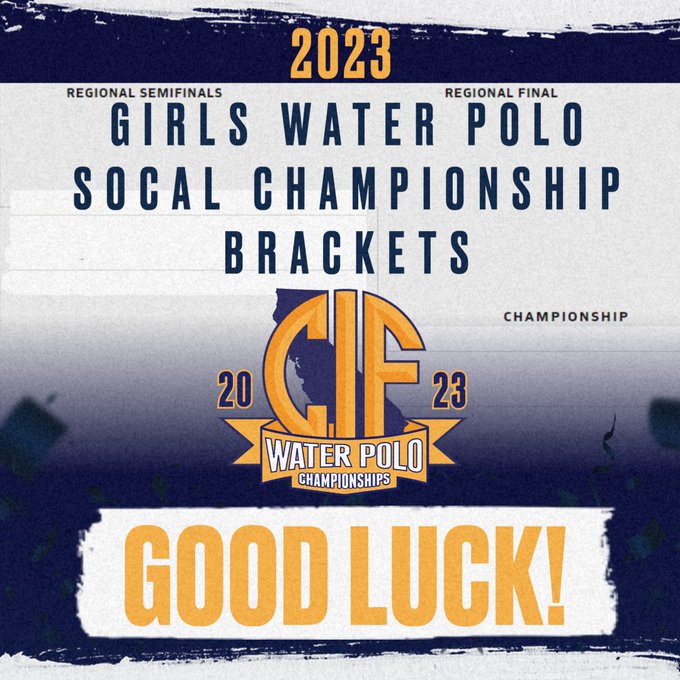 Los Al, which was ranked No. 3 in the both the Southern Section Open Division and in Orange County, fell to eventual Open Division champ Orange Lutheran 6-4 in last Wednesday's semi-finals.
Santa Margarita came from behind to tie Long Beach Wilson late in regulation and then won in overtime on Saturday. The Eagles bring a 17-12 record into the match. The Griffins are 23-4.
The opening round for the 8-team bracket has No. 1 Orange Lutheran facing No. 8 Helix of San Diego. No. 2 Foothill hosting No. 7 Long Beach Wilson, the No. 3 Griffins hosting No. 6 Santa Margarita, and No. 4 The Bishops (San Diego) hosting Laguna Beach.
The second round will be played on Thursday and the SoCal Finals will be Saturday.
---
BASEBALL:  Donegan gets complete game win over Aliso Niguel
The Los l Varsity Baseball team notched a 3-2 win over Aliso Niguel on Saturday afternoon, evening their Loara Tournament pool play record at 1-1, and improving their season record to 2-1.
Josh Donegan got his second win of the season, throwing a complete game.
He got offensive help from Derek Valdez and Cole Belfanti who bolth delvered clutch two out RBI singles to spark the offense
More photos from thn game can be seen on the Booster facebook page.
The Los Al schedule shows two more Loara Tourney games slated for this week – Tuesday at home against Sonora and at La Mirada on Thursday.
In Saturday's younger level action, the Los Al JVs fell to Santa Margarita  4-3 (photos here), and the Griffin Freshman team dropped a 5-4 game to Mater Dei.  (photos here) .
Photos of JV Game
Photos of Frosh-Soph Game
---
BOYS LACROSSE: Los Al Boys improved to 2-0 with win over Crespi on Saturday morning
The Los Al Boys lacrosse team downed Crespi 11-9 in a non-league match Saturday morning at Los Al. The win improved their record to 2-0 for the young season.
In a morning preliminary JV match the Griffins downed Crespi 14-1.
MONDAY'S SCHEDULE
BOYS LACROSSE:  Los Al @ Tesoro (Varsity);
JV-FS: @ Servite