Los Alamitos High winter sports teams improved to a 5-0 mark in CIF First round competition, thanks to three more home wins on Thursday. The Griffin Girls Soccer and Boys Basketball teams each recorded wins on Wednesday.
The Los Al Girls Water Polo team used a strong defense to suffocate and down Surf League rival Newport Harbor and advance to the CIF playoff semi-finals for the first time since 2014.
The Griffins, seeded No. 3 in the Open Division, had a 5-2 halftime lead thanks in no small part to Olivia Slavens three goals. The Griffins maintained their lead, closing the third quarter with an 8-5 advantage.
A strong fourth quarter gave them their final 11-6 result and a semi-final match against No. 2 Orange Lutheran which defeated Mater Dei 11-9 I overtime. The site of that game will be announced later today. The other semi-final will pit No. 1 Foothill against No. 4 Laguna Beach.
Sophomore CiCi DeLuca added three goals to the Los Al attack, but it was the defense that keyed the win over the defending CIF Open Division champs. At one point the Griffins held high-powered Newport scoreless for 11 straight minutes The OC Register's Dan Albano has complete game coverage.
---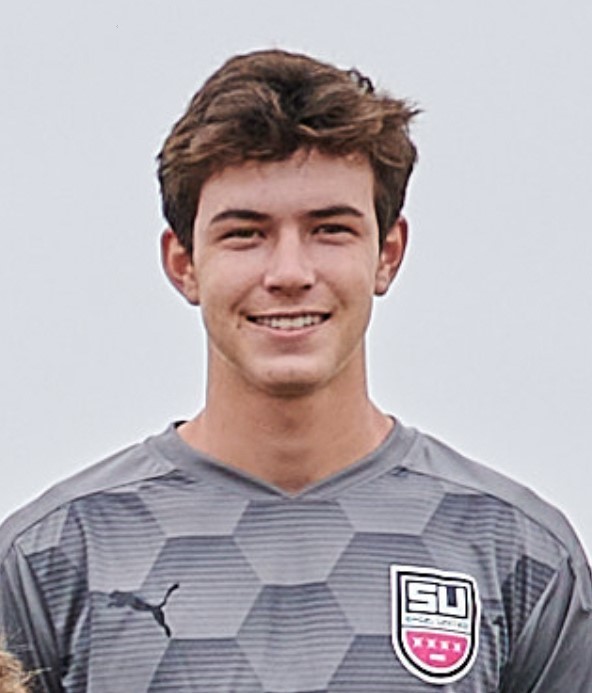 The Los Al Boys Soccer squad won their first round CIF Division 3 match, downing Chino Hills 2-1. Goals were scored by junior Wilson Fedre and senior James Metcalfe. The Griffins improved their season record to 14-6-3 and advance to their second round match on Saturday at Bloomington High School near Colton.
The Bruins, who downed Redlands East Valley 1-0 on Thursday, are 8-10-1 on the season but came on strong late to finish in second place in the Sunkist League.
---
Capping the night's trifecta and a first round quinella for the Griffins was girls basketball which downed California of Whittier 46-37.
Freshman Tam Yoshida and junior Kayli Liew combined for 21 points and sophomore Bryn Pagett added 13 rebounds to lead the Griffins past the Condors for the second time this season. Los Alamitos won the first meeting by 30 points.
The Griffins, who improved their season record to 20-9, next play on Saturday against Pioneer, 84-67 winners over Arcadia. The game will be played at the Los Alamitos gym where the Griffins are 8-1 on the season.
---
In other sports the Los Al wrestlers officially begin their CIF Individuals competition today, with eight boys competing at Fountain Valley and two girls heading out to Shadow Hills in Indio. To qualify, the wrestlers had to finish among the top four at last week's Sunset League Championships.
Those qualifying on the Girls' side were Ren Gonzalez who took first place in the Girls 106-pound division and Dallas Tinoco, second place in the 101-pound bracket.
Four boys punched their ticket to Fountain Valley by taking second place at the Sunset League finals. They were Dylann Ruiz (120 pound), Gabriel Lorenzo (138), Jacob Moreo (160) and Andrew Canales (170). Earning a trip via third-place finishes were Etha Carey (103) and Samuel Yokoyama (126). Mekhi Yanthis finished fourth in the 113-pound class, and earning an alternate spot with his fifth place showing was Jaylen Day (145).
---
SATURDAY SCHEDULE
BASEBALL: VARSITY: Los Al at Palos Verdes 11 AM. JV and FROSH-SOPH: Palos Verdes @ Los Al, 11AM.
SOFTBALL: VARSITY/JV: Norco at Los Al, 2 PM; FROSH-SOPH: Cypress Tournament
BOYS SOCCER: Los Al @ Bloomington HS (CIF 2nd Round) 5pm
GIRLS BASKETBALL: Pioneer @ Los Al. (CIF 2nd round) 7pm
SONG & CHEER: Cheer – UCA Championships in Florida