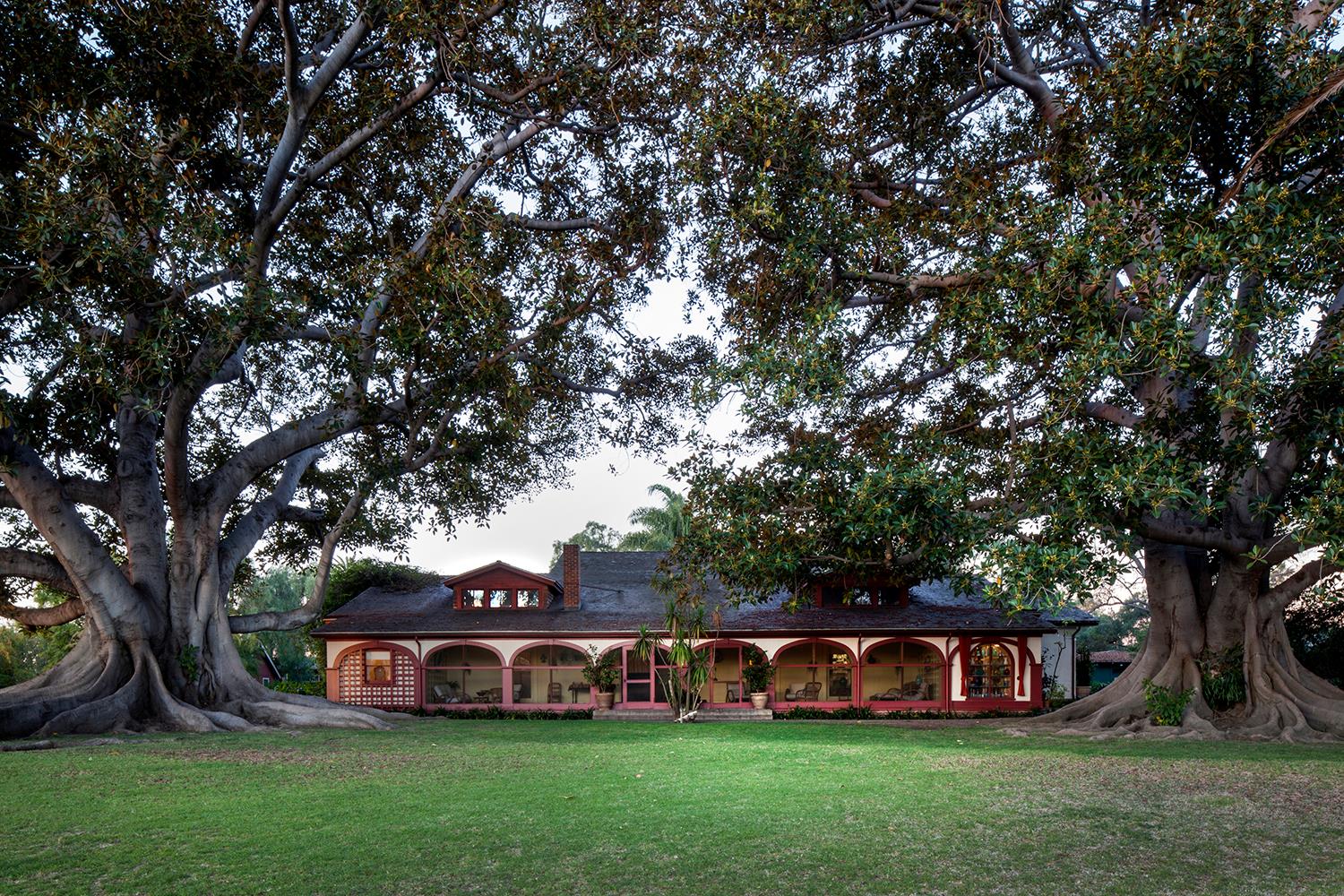 We were sad to hear of the recent passing of long-time Rancho Los Alamitos Director Pamela Seager.   Seager, who retired in 2018, oversaw the restoration and renewal of the rancho's main homesite atop Bixby Hill just south of 7th Street by Long Beach State.  Her efforts transformed the neglected artifact into one of the area's most beautiful little secrets, earning a worldwide reputation in the process.
Throughout much of the late 1800s through the first half of the 1900's the rancho was the home of the John and Fred H. Bixby families, who had an enormous influence on the development of the East Long Beach and West Orange County areas.
With the mid-century growth of the surrounding suburbs, the Bixby family deed the property to Long Beach as a museum and library.  But when the city of Long Beach didn't quite know what to do with the rancho and it fell into a state of neglect, Seager was recruited by Pres Hotchkis, grandson of Fred H. Bixby and President of the Bixby Ranch Company, to take charge of the rancho and begin their work which has turned the ranch and its gardens into a vibrant, well-used site with well-deserved accolades from visitors and researchers from around the world.
She and her staff were very gracious and helpful to me when I was researching and writing my two local histories, A Brief History of Los Alamitos & Rossmoor,  as well as Seal Beach: A Brief History.
Pamela Seager, iconic leader of Long Beach's Rancho Los Alamitos restoration, dies