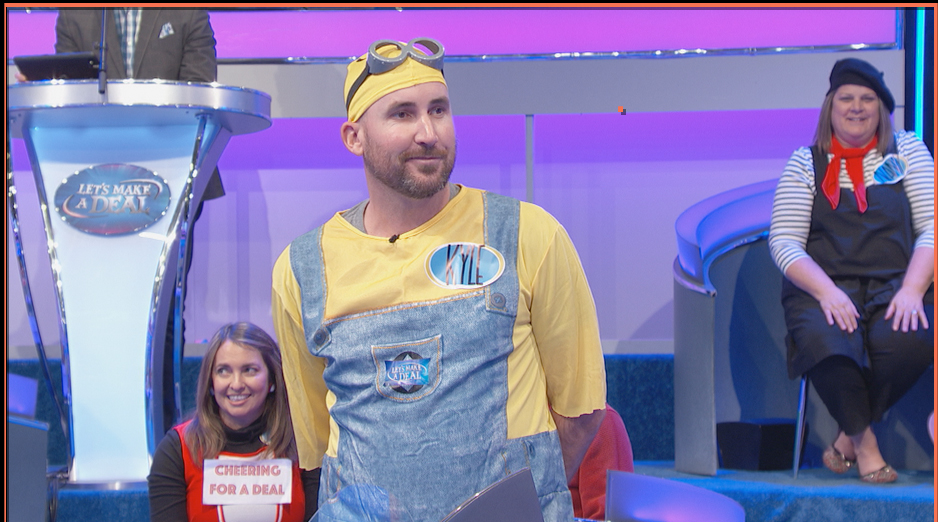 A former Los Alamitos HS baseball star got to make headlines on a different playing field, earning a spot on the Feb. 7 airing on the CBS Show "Let's Make A Deal." Simon was a pro pitcher, but his pitch to CBS got him on the nationally syndicated game show.
Simon, who grew up in Rossmoor, graduated from Los Al High School in 2008 where he was a standout pitcher. His selection of Arizona State to play ball drew headlines in the L.A. Times. […more]
---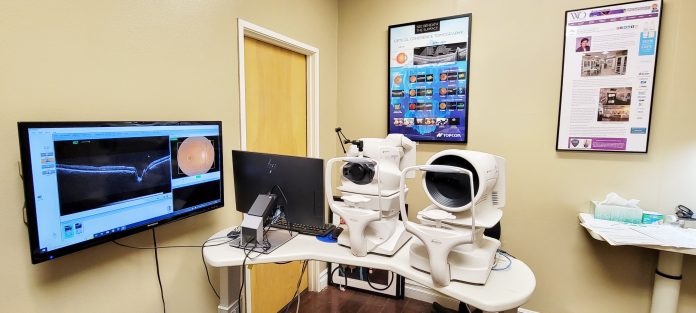 A growing Los Alamitos eyecare practice has announced its acquisition of a Seal Beach optometry practice as more and more small operators decide to work in collaborative clinical environments.
According to John Osborn, the business manager of Alamitos Eyecare, with lease rates skyrocketing, labor costs rising, taxes going up and competition from big box stores, some older practitioners seek a better way to operate. Especially the practices facing the "end of their business cycle," he added.
He said Alamitos Eyecare recently announced the acquisition of the optometrist practice of Dr. Michael Fanarof, noting the former Seal Beach optometrist is now seeing
his patients within the Alamitos Eyecare two-story complex in Los Alamitos. […more]
---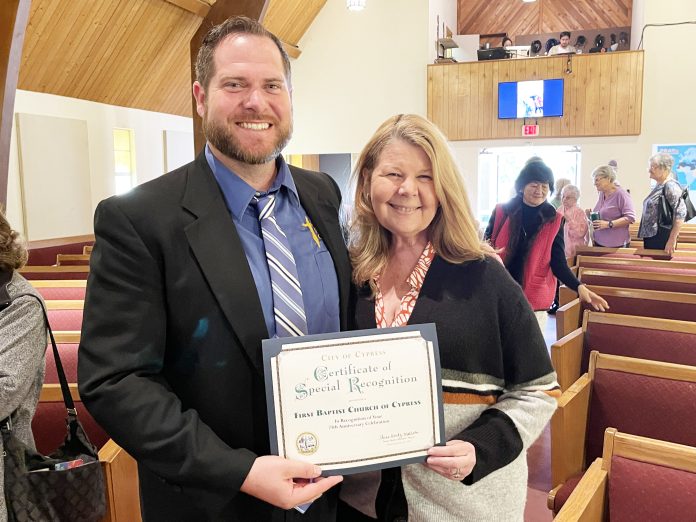 Elected officials, pastors, former pastors, well-wishers and worshipers, the tiny First Southern Baptist Church in Cypress celebrated its 75th Anniversary on Saturday.
Founded before the City of Cypress, even Disneyland, this tiny house of worship has struggled yet persevered for the past 75 years.
"A lot of churches have closed their doors for all kinds of reasons," said Pastor Trevor Cooper in an interview, "but for this church, God has kept it going, even through the pandemic.
What is now a bustling city, the church's distinct A-frame roof once stood tall among nothing but fields of crops and very few residents… [more]
---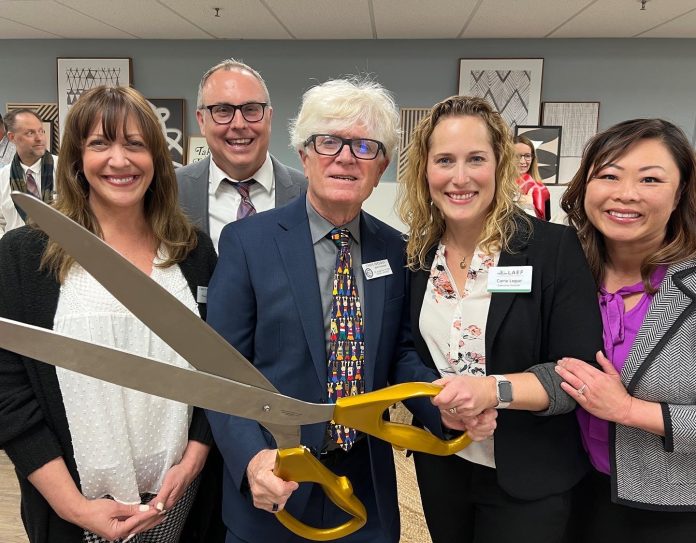 At the start of this school year, Los Alamitos High School opened a new three-story STEM building with a gleaming facade and state-of-the-art labs. There's another new addition to the campus that, while not as large, could impact students' lives significantly.
Tucked away in the back of the campus is the high school's new WellSpace. Step inside and you'll think you're in a lounge at a spa, not a public school classroom. It's a large space filled with a variety of plush seating in neutral colors and artwork worthy of a Pottery Barn catalog.
The WellSpace was created to give students a supervised area on campus where they can take a break when they are feeling stressed, anxious or overwhelmed during the school day. It's filled with calming activities in a relaxing environment. It's also where students can speak to the school's wellness and mental health professionals as well as fellow student mentors… [more]
Other stories
Griffin girls on the upswing as preseason ends
After creating spectacle, Snowy Owl heads back to Arctic
Sunset Beach celebrates 119th Anniversary