Happy First Day of Summer to you.  Yes, we know school has been out a week already but we nerds know that the Summer Days OFFICIALLy don't start until the big red guy reaches its highest point in the sky which results in the most hours of sunlight in a single day.  This is NOT to be confused with the latest sunset, because those are two different things, but we digress.  And, oh, BTW, we hope you all enjoyed your first official Juneteenth federal holiday.  So let's check out today's news and events.
Firefighters knock down Seal Beach garage fire
Seal Beach Firefighters knock down an attached garage fire at a two-story home in The Hill district of Seal Beach on early Sunday morning.  OC Fire Authorities reported that crews were dispatched at 2 a.m. to the 1000 block of Crestview Avenue. Patch has the report, as does the Long Beach Post.
Seal Beach-Firefighters arrived on scene and found a fully engulfed garage fire in a two-story home in the 1000 block of Crestview Ave. Crews quickly attacked the fire that came in at 2:00 a.m. and prevented it from spreading into the home. >>> pic.twitter.com/Gh6UBOGS5t

— OCFA PIO (@OCFireAuthority) June 19, 2022
Los Al Rec/Southland Credit Union team up for Drive Up/Drop Off Tuesday afternoon
The Los Al Recreation Department and Southland Credit Union are combining to conduct a Drive Up/Drop Off Donation Drive for school supplies this Tuesday afternoon.
"Give back to families in need right in our own community by participating in our school supplies donation drive in partnership with Southland Credit Union We are accepting new backpacks and school supplies. All donations will be distributed to local non-profits to help children in need. Drop off your donations at the Los Alamitos Community Center (10911 Oak Street, Los Alamitos) M-TH 7:30 a.m. – 5:30 p.m. or drive-up drop off on Wednesday, June 21 from 4:00 – 7:00 p.m. at the Los Alamitos Community Center.
SEAL BEACH:  Update on Band in the Sand cancellation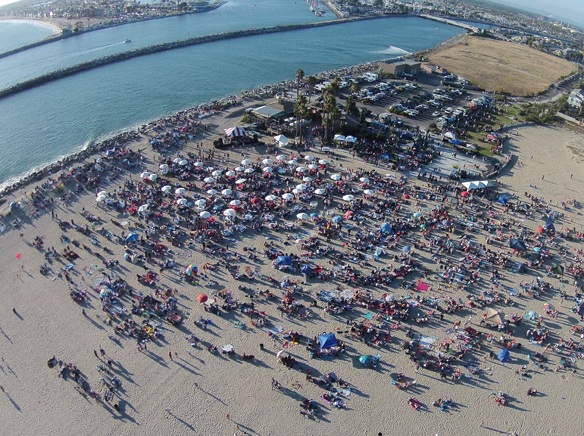 The Sun has published an article with more information on the cancellation of the July 3rd band in the Sand Event that was abruptly canceled on June 8 by event organizers.
New documents showed the city's invoice for proposed services totaled $ 23,839.86. The bulk of that cost was related to police services at the proposed event, including: $15,283.08 for 12 full-time officers from 3 p.m. to 12 p.m.; $1,415.10 for one full time officer at the mobile command post from 12 p.m. to 10 p.m.; and $2,808.40 for four senior community service officers.
Suspect named in six-year old Seal Beach Fire that led to a death (OC Register)
---
LOCAL SPORTS:   Commits, Committment and Cantlay
Lots of news on the local sports front. Local golfer Patrick Cantlay was 14th at the US Open, Seal Beach's Rachel Fattal seeks another world championship water polo medal, a couple Los Al Griffins made some college committment news, Griffin footballer Sinn Brennan made some pretty notable workout news, and we got some Youth Sports News as well.  Check it out here.