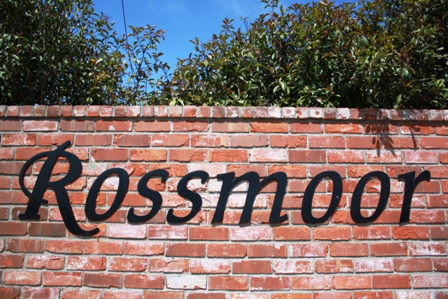 The pending designation of a portion of a 27-acre tract owned by the city of Seal Beach attached to the Shops at Rossmoor as a potential site for low-income housing has riled up the Rossmoor Community Services District.
While not enraged, directors delicately discussed at their February meeting a concern about the potential of Seal Beach designating 10-acres of the 27-acre tract adjacent to the upscale community of Rossmoor as a potential site for low-income housing as part of its … [more]
---
LAE Assistant Principal Rick Larson named District Administrator of the Year
Although Los Alamitos United School District has "exceptional administrators" across the district, this year's choice for administrator of the year is Los Alamitos Elementary Assistant Principal Rick Larson.
In addition, Larson has been selected as the 2022 Orange County Co-Administrator of the Year by the Association of California School Administrators (ACSA) Region 17.
"He is leaving a legacy and has made an… [more]
---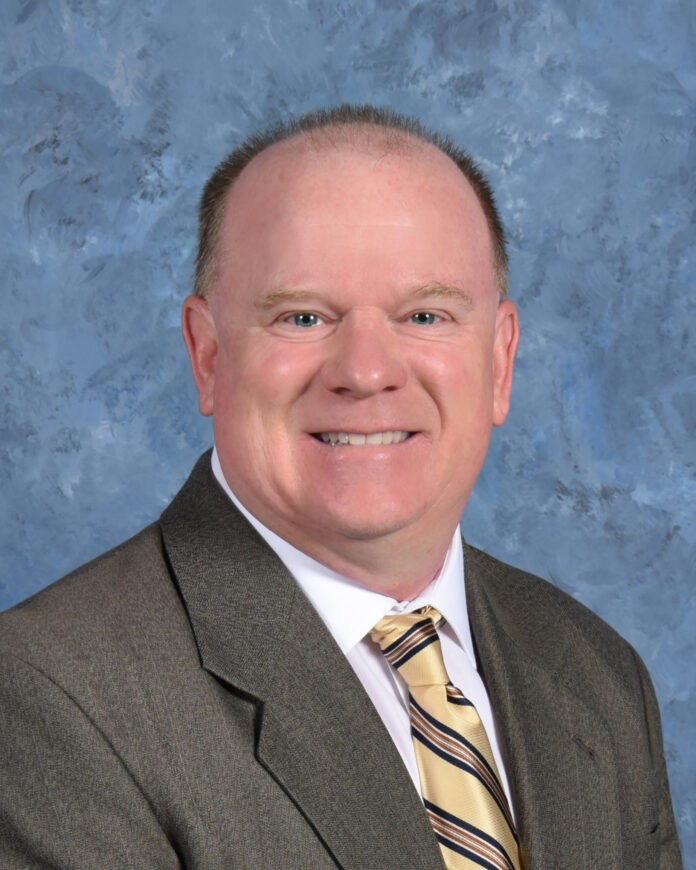 For the second time in a matter of months, a recall effort has been officially launched against a member of the Los Alamitos Unified School District Board of Education.
Scott Fayette, who represents Trustee Area 4, was served with a Notice of Intention to circulate a recall petition on March 17, according to organizers of the effort to remove him from office.
"Mr. Fayette has demonstrated by his words and his votes that he does not agree in the fundamental right of parents to direct the care, upbringing, and education of their children as… [more]
---
At the recent WOC RWF monthly meeting Congresswoman Michelle Steel spoke to a great enthusiastic and full room of Republican Women and Men. The Congresswoman explained what it was like to be a freshman Representative in the House and how she and her staff spent their first month quarantined because she tested positive for COVID-19! She did survive the setback though and has been actively working for Making American Great Again.
She explained the frustrations with the current administration and with Nancy… [more]
---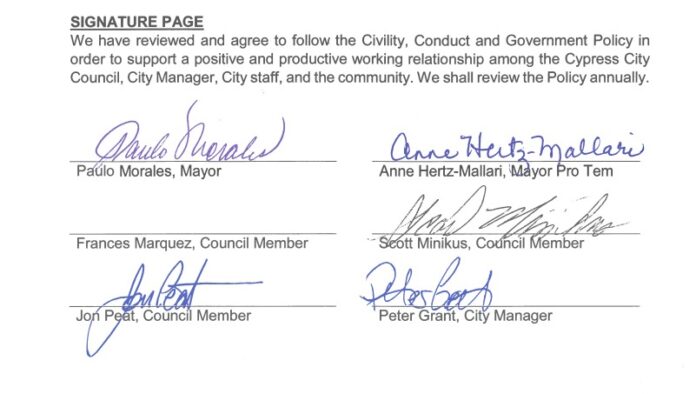 By yet another vote of 4-1, the Cypress City Council formally adopted a 13-page Civility, Conduct and Governance Policy on March 14 that governs their public meetings' "Rules of Order" and also sets the standards for citizens attempting to bring their concerns to the Council.
The civility document was drafted by City Manager Peter Grant and Fred Galante, the city's legal counsel, and with the vote, has now become part of the city's… [more]
---