GIRLS VOLLEYBALL downs St. Joseph in opener
Los Al Girls Volleyball Varsity started their 2022 season with a 3-1 win at St. Joseph's on Tuesday afternoon.   Junior Kaia Hedweg and sophomore Ashley Repetti both had 14 kills for the Griffins.  Senior setter Sydney May had 19 assists.
Both younger-level teams added to the Griffin win total with 2-0 sweeps over the Jesters.
All three Griffin teams return to action today with a road match at Millikan, and then a Tuesday affair at Wilson.
JV's off to 5-1 start
The Griffin Girls JV win on Tuesday improved their record to 5-1, after beginning their season with a second place finish at the Newport JV tourney on Saturday.  The JVs opened pool play with a 3-0 win over host Newport, and a 2-1 win over Beckman. The win put them in the championship bracket where they downed Edison and Corona Del Mar in  single-game playoffs before falling to Mater Dei in the championship match.
The Frosh-Soph play their version of the Newport Tourney this weekend.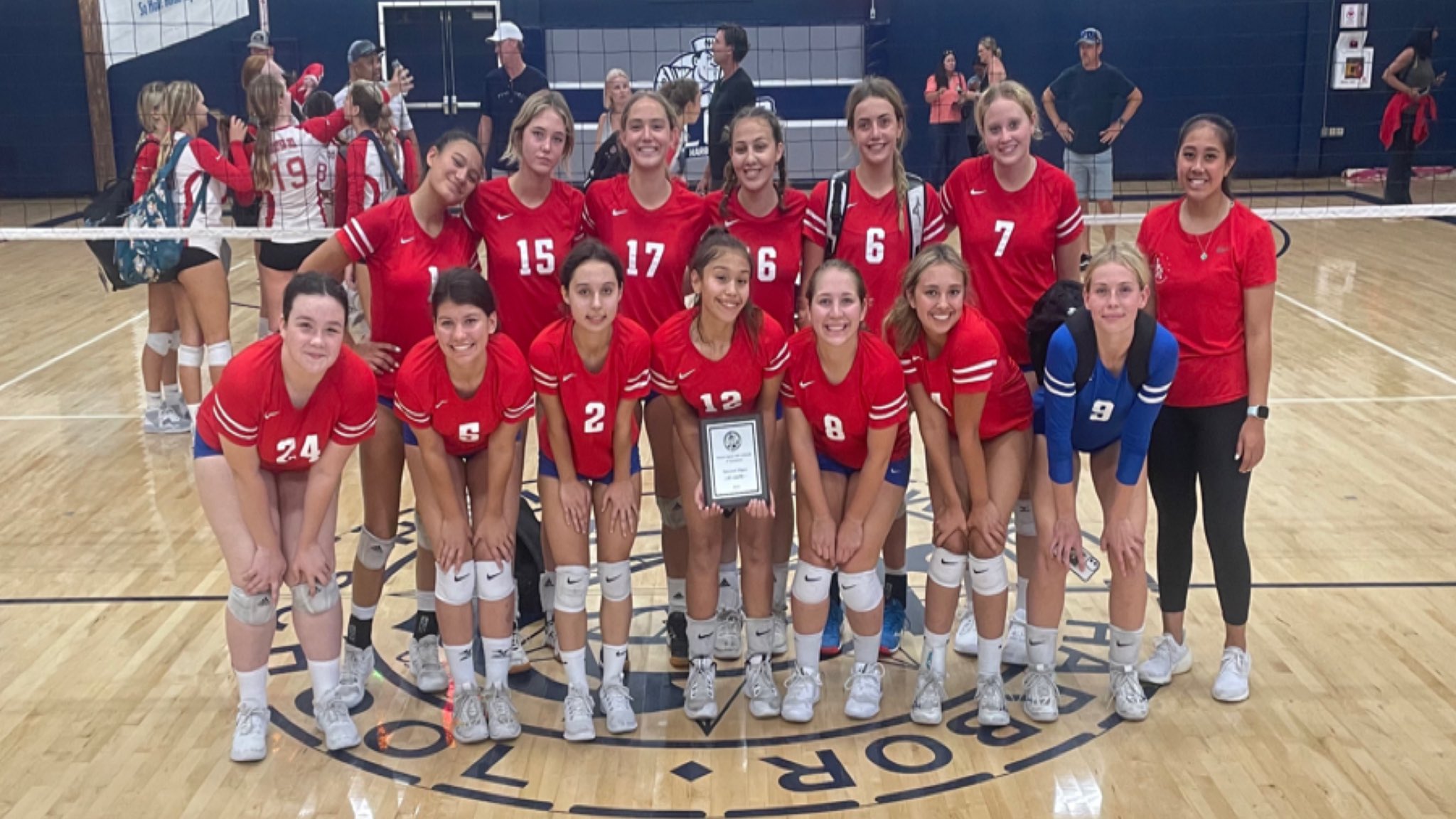 ---
FOOTBALL:  Sunset Rewind previews LAHS Football
The Los Al Griffins football team, which has received lots of hype this year, finally gets a chance to show it on the real field, when they open their season in Bakersfield on Friday against the Las Garces High School.
The game can be heard on the Los Al Sports Network.
For those who haven't been paying attention over the summer, Los Al brings one of the area's top teams to the field.  A good recap of their players can be seen on the Sunset rewind podcast (shown below)
The Griffins, the two-time defending Sunset League champions who reached the Open Division quarterfinals last season,  have been predicted to repeat as Sunset league Champions by the  OC Register's Dan Albano.    They also open the season as the county's third -ranked team.  They not only return two All-Americans in QB Malachi Nelson and wide receiver Makai Lemon, they added another All-American pick in offseason transfer junior defensive end T.A. Cunningham (6-6, 265), the No. 1-ranked junior at his position in the nation, according to 247Sports.
Nelson, who passed for nearly 2,700 yards and 39 TDs last season, will not only have Lemon (15 TDs) as a weapon, but wideouts Ethan O'Connor, Gavin Porch, Kassius Ashtiani and running back Damian Henderson.
On defense, Cunningham will join forces with senior Sinn Brennan and Orange Lutheran transfer Ryder Trujillo to give the Griffins one of the top defensive fronts in Orange County.  Behind them is all-league cornerback Isaiah Dorsey.
Next week, Los Al travels to Florida to play powerful American Heritage in a GEICO Showcase match on ESPN2.  The game is slated for a Saturday afternoon start at 4 p.m. from Brian Piccolo Stadium in Ft. Lauderdale.  Both teams have four players listed in the ESPN Top 300, so it should be quite the affair.