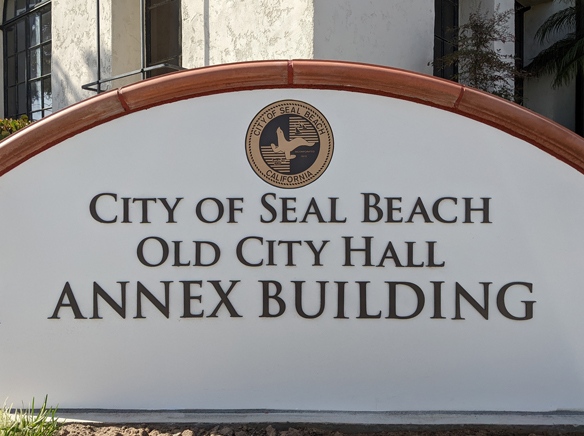 The Seal Beach Housing Element is still not certified, said Community Development Director Alexa Smittle during a Monday, July 31, in-person interview. This could have practical and financial consequences as the state government requires cities to update their Housing Elements at regular intervals. The current cycle was due October 15, 2021, and state letter of inquiry noted if a city that fails to adopt a Housing Element within one year of the deadline, it is considered out of compliance until rezoning is completed to meet the required number of units. Seal Beach has been tasked with planning for the development of 1,243 residential units. Should the city fail to gain certification, it could lose eligibility for state funds, be sued by the state, or be fined a minimum of $10,000 per month, up to $100,000 per month." Other ramifications include a builder's remedy, where developers could build housing units in the city without city approval. [click to Sun article]
---
Los Al Class of '93 gathers for 3-day Reunion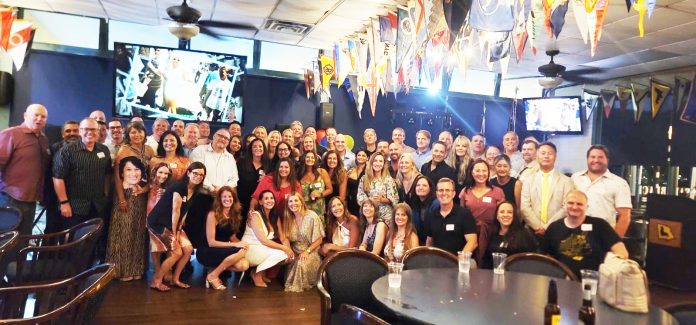 https://losal360.com/wp-content/uploads/2023/08/LAHS-Class-of-93-1.jpgThis past weekend the Los Alamitos Class of 1993 reconnected to celebrate their 30-year high school reunion. The weekend consisted of 3 events – a casual gathering at O'Malley's on Main Street on Friday night, a tour of Los Alamitos High School (LAHS) on Saturday morning, and the main event on Saturday evening at the Seal Beach Yacht Club with nearly 100 former classmates in attendance coming as far as Australia to attend. During the High School tour, former students were wowed by all of the changes at LAHS, including the new 3-story Stem building, expanded pool, and upgraded track – all of which have been added or improved since they graduated 30 years ago. Everyone in attendance on Saturday night agreed it was great to be reunited and they should not wait another 10 years to see each other again. The Class President and Vice-President knocked it out of the park with the planning of another great reunion. Article and photo courtesy of the Los Al Class of '93.
---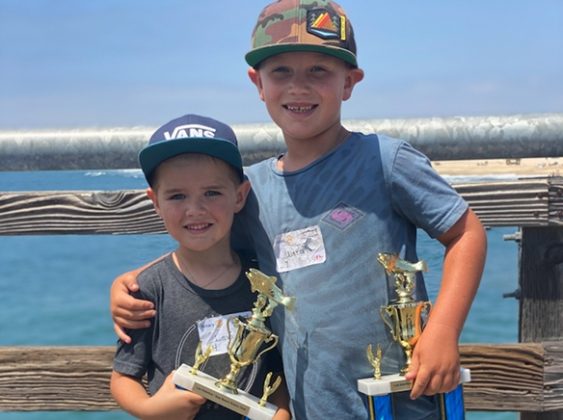 On Saturday, Aug. 19, the picturesque shores of Seal Beach will be transformed into a hub of youthful enthusiasm as the Rotary Club of Los Alamitos/Cypress/Seal Beach hosts the much awaited 34th Annual Seal Beach Fishing Derby. With free registration open to all children aged 15 years and younger, this heartwarming event promises to cast a spell of joy on participants and spectators alike. The event runs from 7:00 a.m. to noon. Dubbed a "catch, weigh, and release" event, the Seal Beach Fishing Derby puts a strong emphasis on environmental stewardship and conservation. As each fish is reeled in, participants will have the opportunity to weigh and measure their catch, celebrating their… [more]
---
from SB Police department – The Seal Beach Police Department involved in a vehicle pursuit that resulted in the apprehension of two suspects, according to a statement issued by the SBPD. One suspect remains at large. No officers, the police service dog, or members of the public were injured during the incident.
On Friday, Aug. 4, at about 3:45 a.m., Seal Beach police officers were alerted by an ALPR (automated license plate reader) of a possible stolen vehicle in the area of Pacific Coast Highway and 13th Street in the city of Seal Beach. Officers located the possible stolen vehicle in the area, being followed by a second vehicle.
Once police units were following two possible suspect vehicles, both two vehicles turned off their headlights and fled northbound on Seal Beach Boulevard at a high rate of speed and a pursuit was initiated. While traveling northbound on Seal Beach Boulevard, the suspect vehicles… [more]
---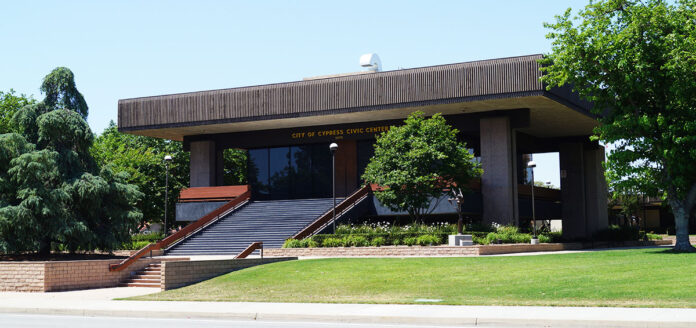 The City of Cypress is the only city in Orange County to be found ineligible from participating in the OC Transportation Agency's Measure M (M2) funding allocation after an audit apparently revealed the city did not expend the amount of funds it claimed on government paperwork. A spokesman for OCTA confirmed that "Cypress was the only city currently found inelgible," noting however that two other cities found ineligible in the past have been reinstated after "the necessary adjustments." The city is suspended from participating in the program until it is able to … [more]